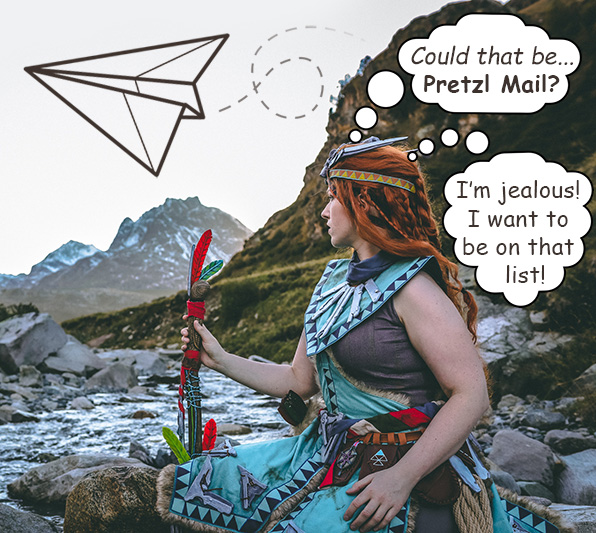 Subscribe to the FREE Pretzl Mail List
I love to spoil the awesome people on my email list with special discounts, freebies and other surprises and extra inside information about Pretzl Cosplay. 
Does that sound fun? Then sign up for my FREE email list by filling in your info in the form below 🙂 
And you'll hear from me in your email inbox!
Of course I won't give your information to other people. I will use it only so I can send you my Pretzl Mail.